Time's Orphan by Hayley Reese Chow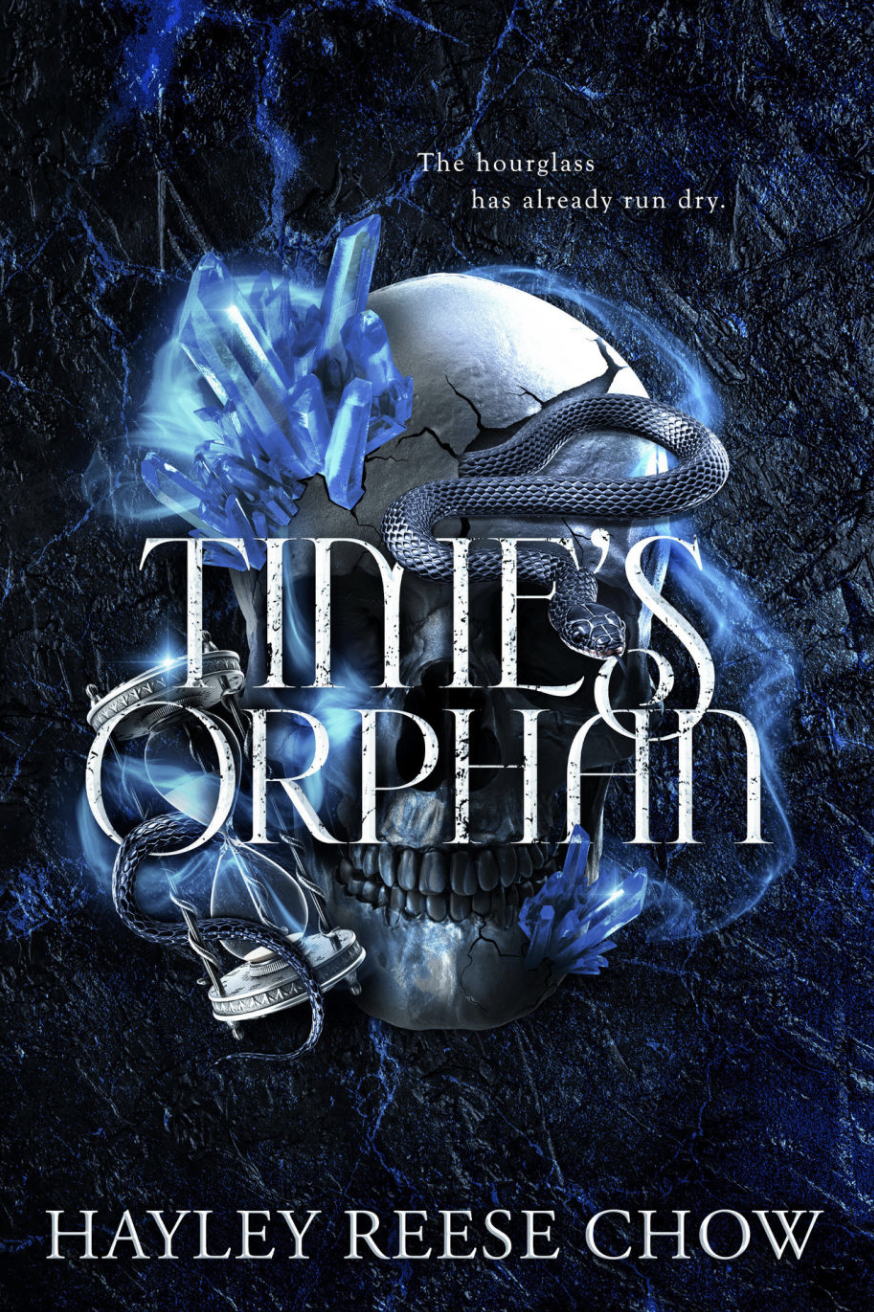 TLDR:
My Rating: ★★★★☆
Genre: Fantasy, Young Adult
Goodreads
StoryGraph
---
Both sides always lost in war; one just lost more than the other.
Book Blurb
Speak of pain, and I'll tell you of the Time who stole it away…

Besieged by war, ravaged by monsters, and crawling with the undead, the land of Okarria is dying. Seventeen-year-old Emara survives by using her modest healing gift to save as many as she can while eluding the invaders who thirst for her enchanted blood.

So when a cursed cat saves her life and reveals Emara is the legendary Time Heir the necromancer king's been searching for, she agrees to act as bait in a plot to destroy him. But when the plan goes horrifically awry, Emara must discover how deep her powers go, what she can change…

And what she cannot.

Unfortunately, Time Heirs have a history of getting killed, and with Okarria's future on the line, Emara may have no choice but to follow in her ancestors' footsteps..
---
Review
The author reached out to me about this book. I was not familiar with the Odriel's Heirs series and, admittedly, was hesitant. In GoodReads it was marked as the 3rd of the series and I did immediately notice that it was a Young Adult book. I personally struggle through reading young adult books but Haley was so friendly and she really did sell me on the plot.
Time travel? Say no more.
Time's Orphan is a stand-alone novel and it was great. Are there references to her previous books? Maybe but as someone who has not read them, I never found myself confuse on what was going on.
The main character, Emara, was likable.
I actually enjoyed following her journey. From the get go, you understand what type of character she is. Selfless, resourceful, and kind. And you know what? That's great and all but nothing really unheard of. I was scared that her personality would remain only that like most female characters in young adult books.
But I was wrong. You see her express selfish thoughts and desires or see her be witty and playful. Emara definitely had a personality and it was one I enjoyed.
The world of Okarria is interesting
Chow took advantage of the time traveling aspect of the story by showing how different Okarria is in both periods of time. Instead of paragraphs upon paragraphs of exposition, there were small observations made by Emara about the land around her that surprised her. To me, it seemed like a clever way to describe both worlds without it being a chore or feeling unnatural.
My favorite thing about this world is Odriel's Heirs. They're interesting. This novel focuses mostly on the Time Heir but I love hearing about the Shadow and Dragon Heirs. I have no idea if the other books focus on the other heirs but I definitely will be checking them out!
"I'll never forget you, Emara."
The Romance is a mix of instant/destined
This is completely subjective but, to me, it wasn't a slow burn. The reason I bring this up it's because it was pitched as a slow burn. It almost felt like an instant love but not quite just because there is hints of it being more like "destined". I don't like instant love romances and this one did swung that way a few times but I still find myself liking their moments.
Besides my complaints, I really did like Emara and Ja together. They are sweet, flirtatious, and genuinely care for each other. And even better-- the romance never became the front focus of the plot.
Side note: That quote above made me audibly oof. So good.
The love interest lost themselves to the romance
The one thing--more like person-- I wish was flesh out more was Ja. From the impression I got from him, he never struck me as someone who would leave without a word to his cousin or his peers. For him to pretty much abandon that for Emara just feels so off to me. This is mainly why I got the instant love vibes as mentioned before because after he meets her, his world completely revolved around her and that's it.
---
Final Thoughts
Time's Orphan is a great stand alone novel in the Odriel's Heirs series. It features a sweet romance that never took the stage away from its amazing time travel plot.
Will I be reading the other books now? Yes. I really did enjoyed the story. I'm curious if the other books mention or feature the other heirs more.