Yellowface by R.F.Kuang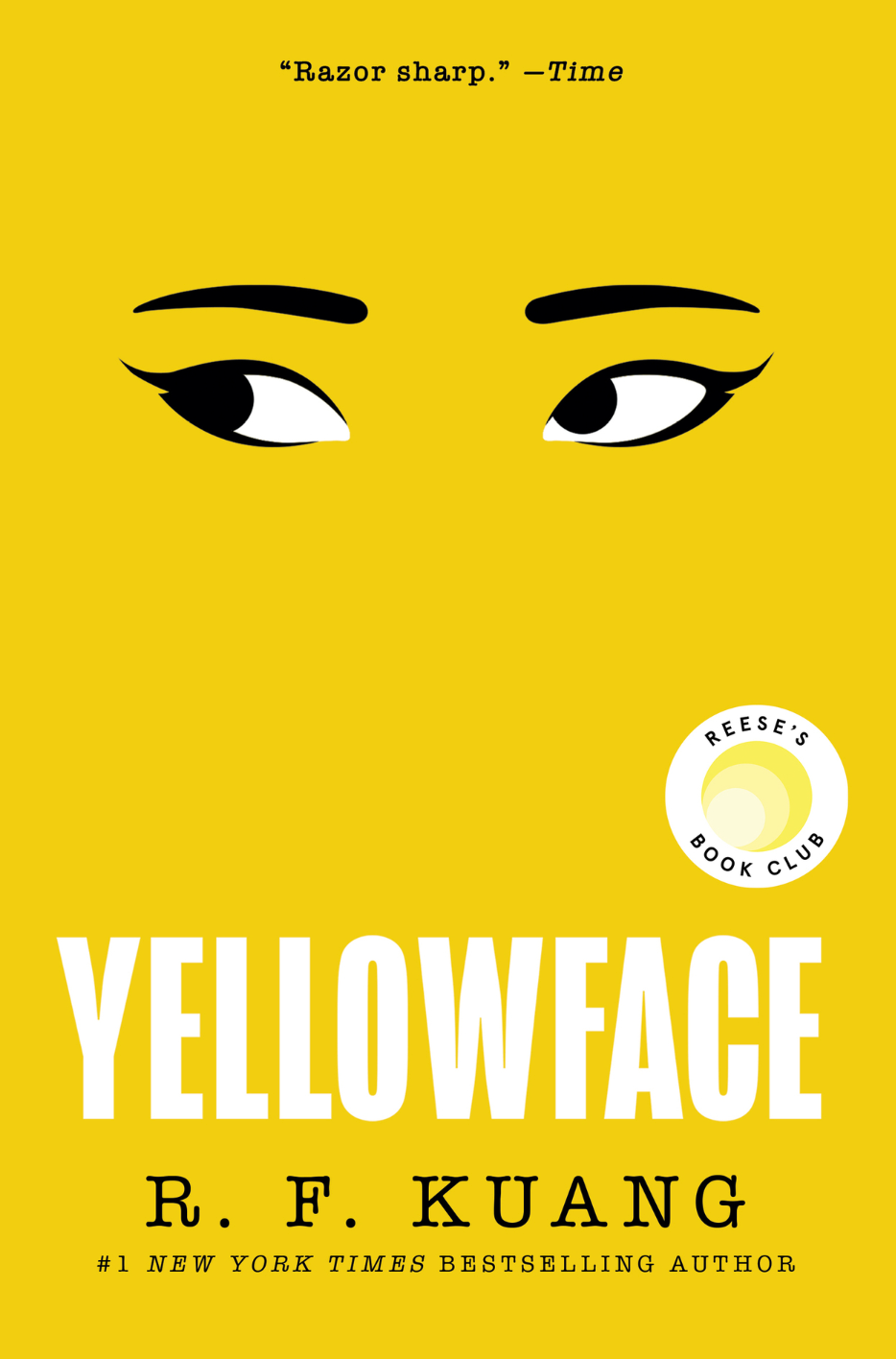 TLDR:
My Rating: ★★★☆☆
Genre: Fiction
Target Age: Adult
Goodreads
StoryGraph
---
Book Blurb
Authors June Hayward and Athena Liu were supposed to be twin rising stars: same year at Yale, same debut year in publishing. But Athena's a cross-genre literary darling, and June didn't even get a paperback release. Nobody wants stories about basic white girls, June thinks.

So when June witnesses Athena's death in a freak accident, she acts on impulse: she steals Athena's just-finished masterpiece, an experimental novel about the unsung contributions of Chinese laborers to the British and French war efforts during World War I.

So what if June edits Athena's novel and sends it to her agent as her own work? So what if she lets her new publisher rebrand her as Juniper Song--complete with an ambiguously ethnic author photo? Doesn't this piece of history deserve to be told, whoever the teller? That's what June claims, and the New York Times bestseller list seems to agree.

But June can't get away from Athena's shadow, and emerging evidence threatens to bring June's (stolen) success down around her. As June races to protect her secret, she discovers exactly how far she will go to keep what she thinks she deserves.

With its totally immersive first-person voice, Yellowface takes on questions of diversity, racism, and cultural appropriation not only in the publishing industry but the persistent erasure of Asian-American voices and history by Western white society. R. F. Kuang's novel is timely, razor-sharp, and eminently readable.
---
Review
Yellowface was a crazy read. This book felt like you were reading a Twitter thread on why someone should get canceled. It was captivating because you just couldn't turn your eyes away from the train wreck waiting for June.
What I really loved:
It brought up some interesting and nuanced commentary about racism and diversity. For example, there was a critic named Xiao Chen who was one of Athena's thorns on her side.
...no one in the current wave of Chinese American novelists was production of value, because none of them had lived through things like the Tiananmen Square massacre or the Cultural Revolution, and that spoiled Bay Area kids who couldn't even speak Mandarin and who thought that Asian identification boiled down to being annoyingly obsessed with bubble tea and BTS were diluting the radical force of the diaspora canon.
That jumped out to me due to the internal racism that people of their own race deal with. As a child of immigrant parents, it just reminds me of my favorite quote from Selena:
We gotta be more Mexican than the Mexicans and more American than the Americans, both at the same time. It's exhausting!"
This just hit me on a personal level because it's so true. Athena, like most children of immigrants, gets critiqued by both groups and, therefore, never truly felt like they belong anywhere.
Although this wasn't the focus of the book, I do appreciate the awareness of not only the racism that people face from other groups but their own group as well.
Lately, diversity has been a hot topic in the publishing world and it's interesting to observe. While I'm not an expert in this field, I've noticed similar trends in other industries, like tech, where I work. It's great to see more representation of diverse characters, but it can sometimes feel like tokenism. The real issue is the lack of diversity among decision-makers and storytellers where it's still majority white.
June's team and author friends are all white. Candace, the only non-white person who spoke about her perspective on The Last Front, was fired. This situation highlights how some people may claim to support diversity only when it's trendy, but abandon it when it becomes inconvenient.
What I didn't like: I experienced a similar problem with Babel. Although I loved reading the commentary on racism and prejudice, some of it came across as more of a rant from the author. Babel was not as problematic as this by far. There were moments where it felt like June was not just criticizing the work but the author herself. Admittedly, I do not know much about the author beyond her writing, but I would not be surprised if some of the criticisms aimed at Athena/June were based on the author's own experiences.‌        
---
Final Thoughts
If you're interested in learning about the publishing industry through discussions on book Twitter, it might be worth checking out. However, if you're like me and don't use social media often or find Twitter unappealing, you might not enjoy it. Sometimes it seems like people spend too much time on their phones, which can negatively affect their mental health.
Despite this, the conversations about racism and diversity are thought-provoking and provide a refreshing perspective. While some may find the discussions to be preachy or rant-like, they do inspire reflection.